Slide
Focus on Inertial Technologies
- 12 doctors and more than 30 masters R&D team
- More than 10-year development and design and service experience
- World-class production line
Slide
Professional Total Solutions
- 12 doctors and more than 30 masters R&D team
- More than 10-year development and design and service experience
- World-class production line
Slide
Developing for Customers, Professional ODM Center
- Abundant customer-oriented design experience and normative procedures
- Competitive price and fast delivery​
Slide
Aerospace Level Reliability
- Professional product test team and advanced measurement equipment
- Strictest quality control procedures
- Unique 12-step quality control
Slide
Service with Heart
- Professional pre-sale technical support team
- Fast online after-sale service
- Local partners providing seamless service at site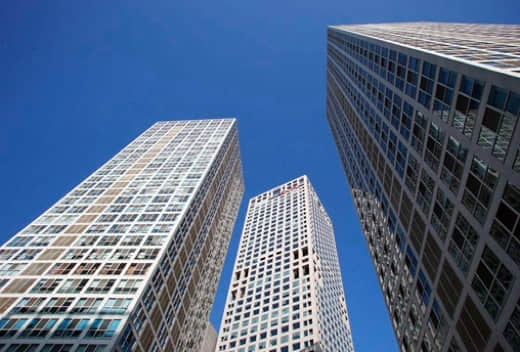 SkyMEMS Inertial Sensors?
SkyMEMS is devoted to becoming the No. 1 brand of inertial navigation products in China, it is dedicated to MEMS and inertial measurement & control technologies, and has developed, designed, and manufactured MEMS Accelerometer, MEMS Gyroscope, Inclinometer, Electronic Compass, IMU, Vertical Gyro, AHRS, Integrated Navigation System, single axis fiber optic gyroscope, and Fiber Optic Gyro, etc. 
SkyMEMS owns the key inertial technologies, which is very convenient to provide flexible customized products and solutions for global customers at a competitive cost. Each sensor is fully tested and calibrated for quality assurance and reliability.
SUPER RELIABILITY & PERFORMANCE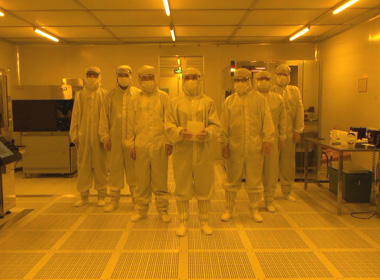 10+
years experience
in MEMS technologies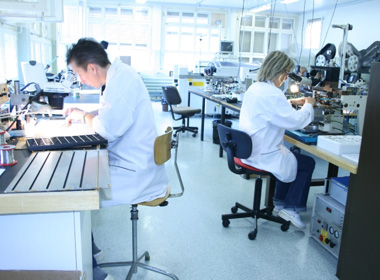 200+
ODM customers
excellent ODM service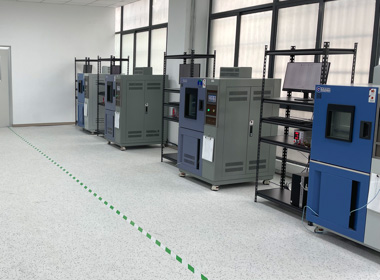 6000+
square meters factory
6 production lines
Can't find what you are looking for?
If you still can't find what you're looking for in our products and solutions, contact us directly.
Our Inertial Sensors and Other Device Applications​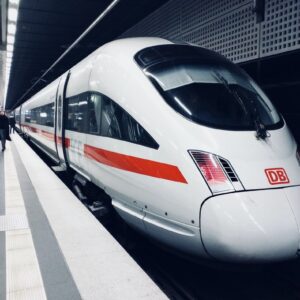 Metro & Train For safe and efficient railway operations, critical components must work correctly. Continuous maintenance and monitoring of rail car wheels and essential moving …

What are the core competences of SkyMEMS?
We are focus on MEMS technologies and products, and have our own intellectual property rights, our competitive products include modbus inclinometer,vertical gyro,integrated navigation system,optical gyro,fiber gyroscope,compass sensor module,electronic compass sensor. And furthermore, we have built ODM center speically for small batch ODM service to meet different customers requirments, and we can provide high accuracy, fast action, heart service for our customers.
If needing to do the customer-oriented design product, what procedures will be followed?
If you want to do the customer-oriented design product, please contact with our pre-sale technical support engineer, or send email to us: sales@skymems.com , our engineers will contact with u asap after we get your requirements. Then we will clarify the technical specs together, and confirm the customer requirements together, then start to do the sample developing.
How does SkyMEMS do the quality control?
SkyMEMS cherishes quality as the life of the company, it has very professional test team and advanced test instruments. SkyMEMS has formed the strictest quality control procedures, from product design, component selection, chip selection, precise production, burn-in test, performance test, environment test, factory delivery test, which has founded the SkyMEMS's special 12-step quality control, which increase rapidly the product reliability.
How long is the delivery time of the products?
Usually we have stock for every types of products, if the product that you selected we have in stock, then we only need to re-test it before leaving the factory, so the delivery time is around 1~2 days; if we don't have them in stock, then we need to arrange the production, the delivery time will be around 2 weeks. For the customer-oriented design products, our engineers will give the approximate delivery time according to the technical requirements.
How will we do if the product has the quality problem?
Our products have passed very strict tests before delivery, so it is very low probability to have quality problem. If our products have quality problem (not caused by man-made factors) in the warranty period, our factory will arrange the free repair. If the product can't repair well, we will arrange to provide a new one. If the product is out of warranty time, we will provide the repair only charging the material cost.
How to become SkyMEMS's partner or agent?
Win-win cooperation is the base between SkyMEMS and its partners and agents, and we only select the company with good credit and professional engineer service team as our partner and agent, about the more details of becoming our partner or agent, please contact with our sales manager.
How about the payment conditions?
About the products on shelf, for small or sample order, we accept 100% TT in advance; for big order, we accept 30% deposit, and the balance is paid before delivery. About the ODM products, the payment conditions can be discussed together.
What fast express will be adopted during shipping?
We will select fast expresses such as DHL, UPS, FEDEX, TNT etc. according to customer's requirements.
What is legal responsibility that SkyMEMS adopt?
 We are committed to complying with the letter and spirit of the laws in the countries where SkyMEMS operates and to attaining the highest ethical standards in the conduct of business and in interactions with customers, suppliers, competitors and the public, and we protect our customers' information and secrets, and abide by the agreements with our customers.
MEMS and Inertial Measurement & Control Device News