Why Selecting Low Cost INC100 Series 0.1° Accuracy Inclinometer?
INC100 series 0.1° accuracy inclinometer is designed and produced by SkyMEMS, it enjoys high performance and real 0.1° accuracy, and high reliability. It is a competitive low cost inclinometer sensor in the market, which has the main following advantages:

1. High Accuracy, High Performance and Powerful Functions
INC100 series 0.1° accuracy inclinometer is designed and produced by SkyMEMS, it enjoys excellent technical advantages:
– Single/Dual Axis Measurement, Range from ±5° to 360°
– High Accuracy: ±0.05° (Digital), ±0.1° (Analogue)
– Low Temp Drift, Optional Temperature Compensation
– Multiple Output interfaces: RS485, RS232, RS422, Voltage, Curent Output
– Wide Voltage Input:11~36V, Sealed to IP67
– Compact and Lightweight: 93.8×55.5×26 mm, 250grams
– All materials rated for continuous outdoor use in direct solar radiation
– Wide working temperature: -40 ~ +85°C
INC100 series 0.1° accuracy inclinometer sensor adopts big brand components, advanced production craft, fully calibrated, advanced SkyMEMS algorithm, which assured that our products have real actual precise and perfect performance.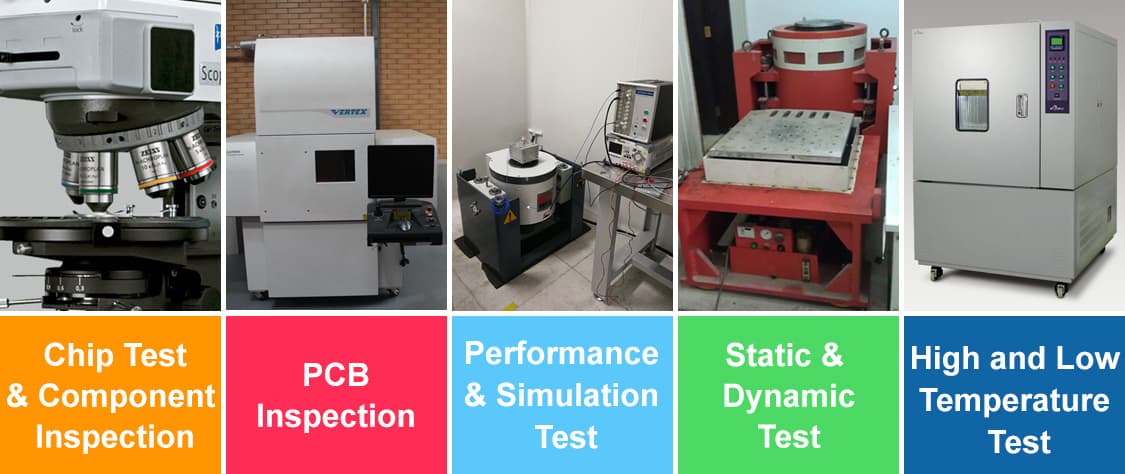 2. Aerospace Level Reliability, 12-step Strictest Quality Control
We have advanced product test team and measurement equipment, and we cherish the quality as the life of the company, all our products must pass the strictest quality control procedures, our unique 12-step quality control assures our products enjoy top level quality.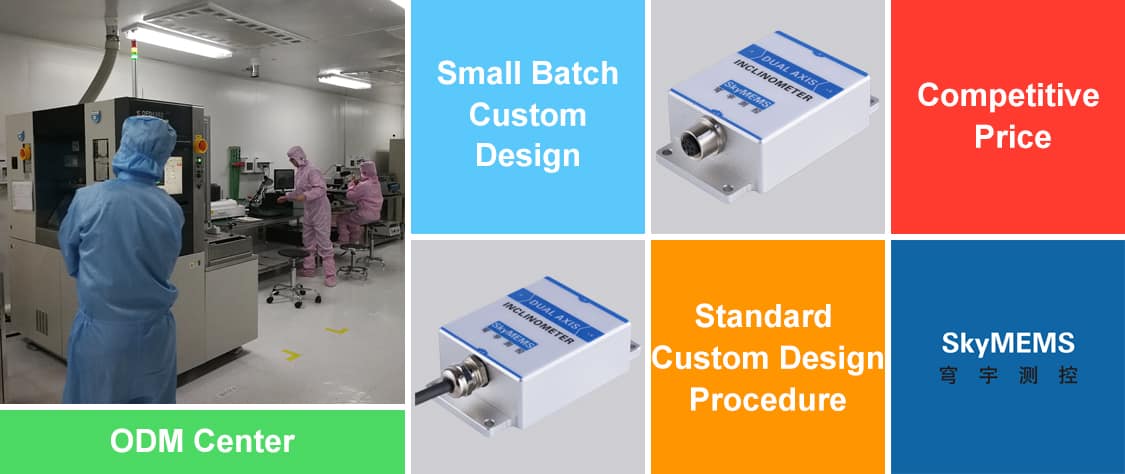 3. Competitive Price, ODM supported
With strict cost control and massive production, we can provide the most competitive cost effective prices, and we have abundant ODM service experience for customers around the world, that is why we can build up long term win-win cooperation with our customers.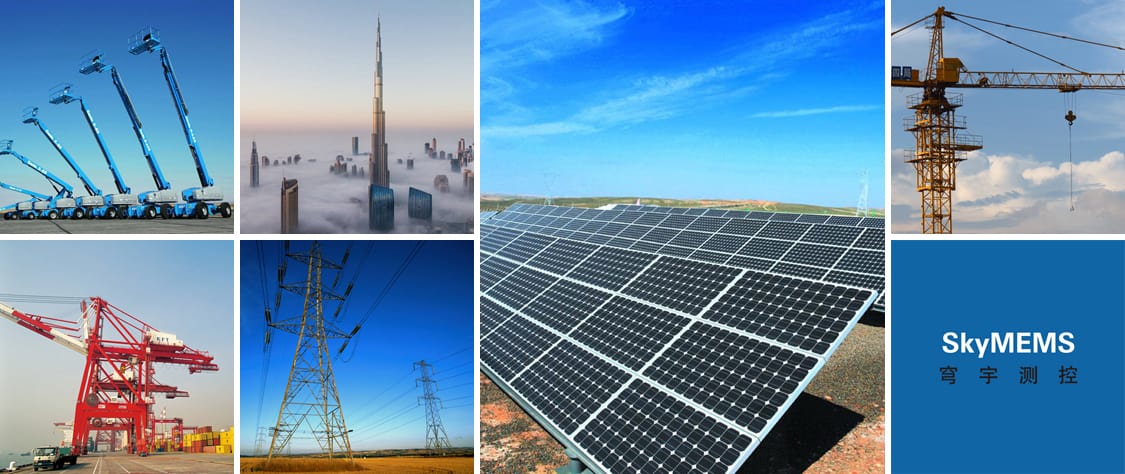 4. Successful Applications in Tens of Fields, 1000+ Customers are Using
We are continuously focusing on MEMS measurement & control technologies, and have developed the most advanced and reliable 0.1° accuracy inclinometer INC100 series. and INC100 series inclinometer has been widely used in solar tracking system, heavy engineering machinery, high building monitoring, overhead working truck, platform stability, etc. and now more than 1000 customers are using our inclinometer around the world.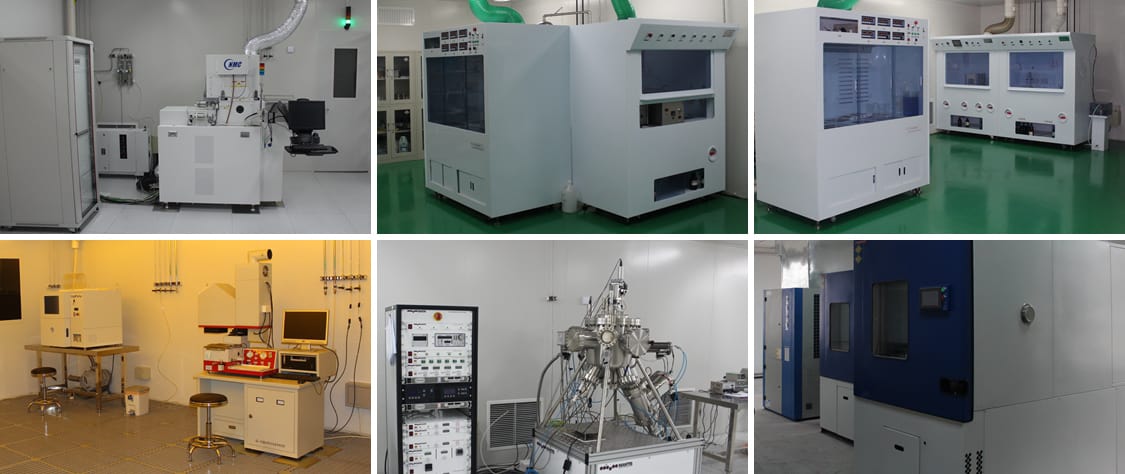 5. World-class Production Line, Fast Delivery
We have the world class production line to assure that the production procedures are scientific, precise and normative, which also can assure our products to be fast delivered.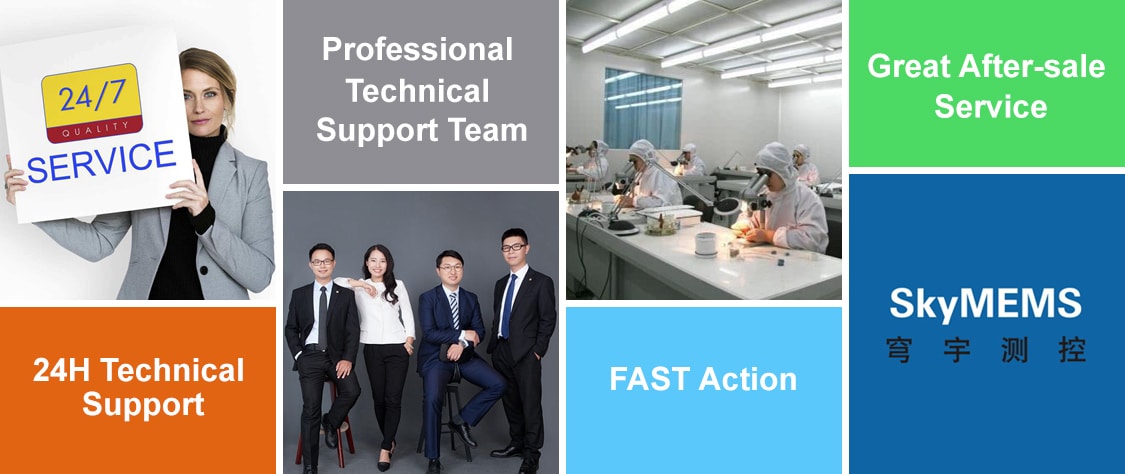 6. Service with Heart, Professional Technical Support
We have the professional technical support engineer team, which can provide 24 hour technical support and excellent after-sale service.
Serving customers with heart is the principle of SkyMEMS, Customer demand is the fundamental driving force of our development.
We treat our customers with heart, customers' satisfaction is the direction and target of SkyMEMS. Through continuously technology innovation and service upgrading, we will realize win-win cooperation with customers.